Free Website Presence Report
Fill in the Contact Us Form
No Credit Cards & No Obligation
Fill in the form and we will send you a link to check your own website and an online presence report for free. When you run our Snapshot tool we also include access to our complimentary Listing Builder that allows you to also manage your Google, Facebook and Twitter accounts. Listing Builder comes as part of all dLook platform products or services.
The Snapshot report is a peek into what your business looks like online and how customers see you and to see how your competitors are found. Find out the answers to these questions:
How do customers feel about your business?
Is your business listing accurate where it counts?
What sites should your business be on?
How do you compare with your competitors?
How do you compare with industry standards?
Are your social media accounts effective?
The free Snapshot report also provides access to the tools such as Reputation Manager, Social Manager and Express to help you move ahead.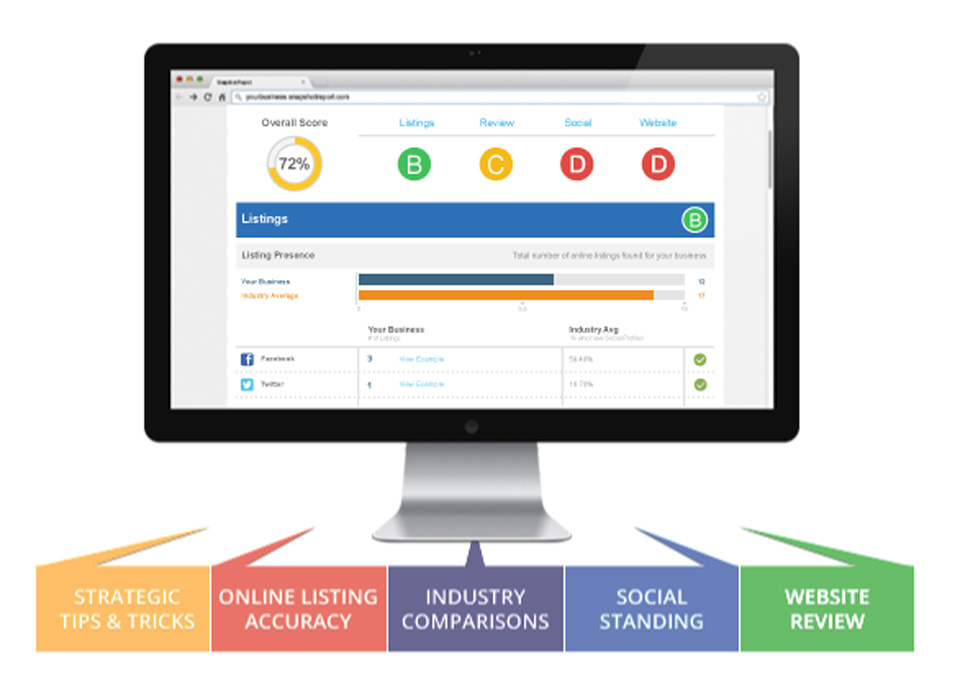 Need to know more?
Call Sales: (02) 9290 2821
Tech Support: (02) 9290 3821
dLook Pty Ltd, 801/46 Market Street, Sydney 2000
email: rmsales@dlook.com.au
Website: www.dlook.com.au
Information provided to dLook is under Privacy Undertakings, is not passed on and only used by dLook.