Be Found on Mobiles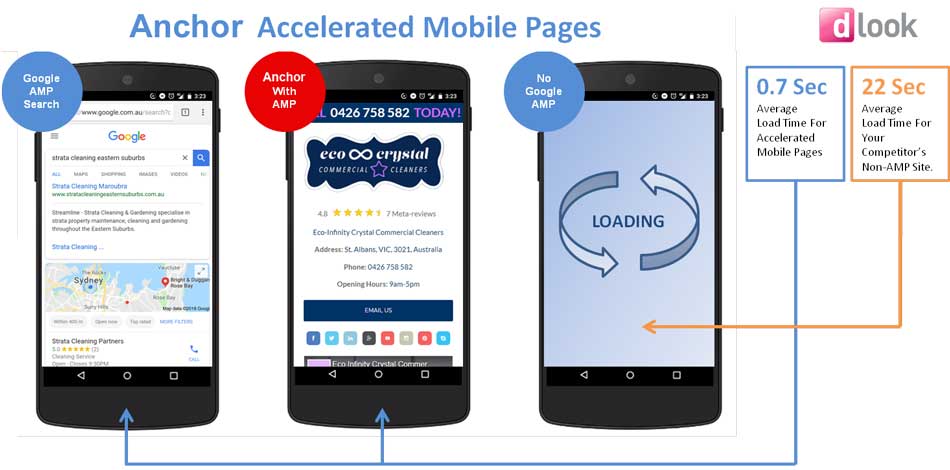 dLook Anchor AMP is the best solution for a business to be found on mobile phones. You need a fast website in today's market to help your business come up ahead of your competition in places like Facebook and Google.
Get a specialised rankings boost for your website, its built to win in mobile searches.
Over 75% of all searches are made on mobile devices
More than 40% of customers move on if a site takes more than 3 seconds to load
Easily installed on any website, delivering fast response for your visitors.
Anchor AMP uses advanced Google technology when serving mobile devices.
Need more information
AMP
Info
Free Entry